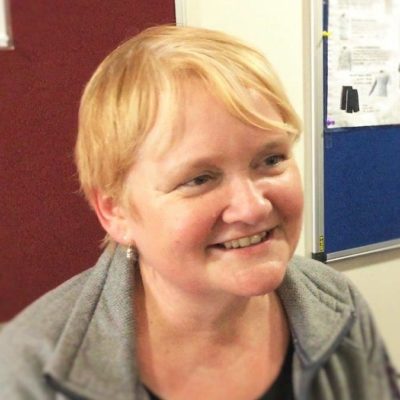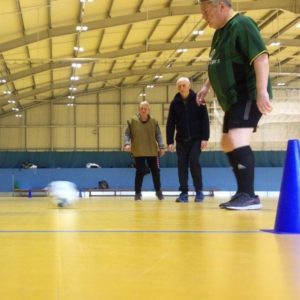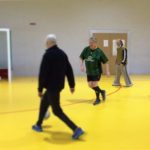 Tamara's Walking Football Story
Tamara tells us how she has grown to love walking football.
Save this item
Tamara started coming along to walking football through her involvement with Age UK. The organisation was involved in the development of a walking football programme aimed at newcomers to the sport, who might not have the confidence to take part in the activity with people who had been playing for a while.
Before coming along to walking football, Tamara wasn't very active in her everyday life. "I've occasionally decided I ought to do some exercise at home", she says. "Then I go through these exercises at home. We've got an exercise bike, and that's really it to be honest".
at first I thought not football – I hate football…and then I really loved it
When she was asked to take part in the walking football sessions, Tamara was reluctant. "At first I thought, not football, I hate football". She went along almost out of a sense of duty rather than anything else, as she explains "no one else is doing it, and I really ought to do something". However, the fun and down-to-earth approach to the sessions soon won her over. "And then I really loved it", she says. "It's fun – it isn't boring".
And when Tamara feels like she's lacking motivation, if she just turns up she's grateful she decided to go along. "Even sometimes think I can't be bothered, but I've got to do it. Afterwards I feel really pleased and while I'm doing it I feel really good about doing it".
If you would like to give walking football a try, take a look at our walking football page and find a session near you. There are also other sports and sessions designed for people who might be less mobile than they used to be, so take a look at our sports page for ideas. If you're not a sporty type of person, there's still plenty of activities out there for you, so visit our homepage to get started on your journey to becoming more active in your everyday life.
Explore more