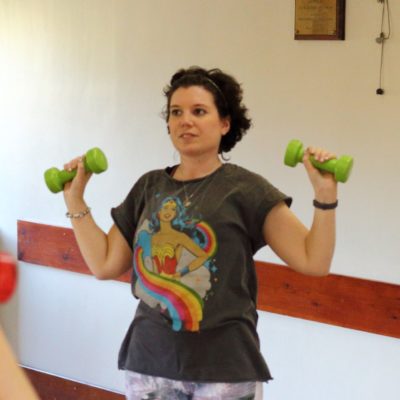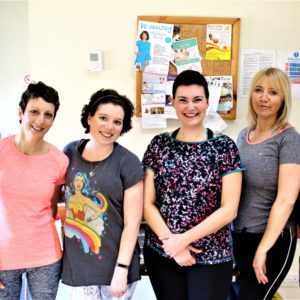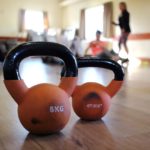 Sue's Story: Physical Activity and Cancer
Sue explains how bootcamp sessions have helped with her recovery from breast cancer.
Save this item
Sue was diagnosed with breast cancer at the age of 31. At the time, she wasn't very active in her everyday life. "A few years ago, I wasn't doing any physical activity at all", she explains. "I couldn't even run for a bus, and I didn't think it was important".
Sue underwent a period of treatment for her cancer, and as part of her recovery it was recommended that she take part in some physical activity. She found a local youth cancer charity, offering bootcamp sessions for people who have been receiving treatment, and she decided to give it a try.
Even though it sounded a little counter-productive, doing exercise doesn't make me more tired, it gives me more energy.
"I finished my treatment, and since then I've been very slowly working up to doing more exercise", Sue says. "Initially I just started walking, and then I started doing the bootcamp sessions". Sue wouldn't consider herself to be the type of person you would expect to see being active, and she used to lack confidence. "Sometimes when I would go to the gym, I would feel a little bit worried and a bit self-conscious, because not everybody looks like me", she says. Coming to the bootcamp sessions was a welcome relief for Sue, as it provided a safe space with people in a similar situation to her. She tells us, "it's just very comfortable".
Sue was also surprised that taking part in regular physical activity has increased her energy levels and improved her wellbeing. "What prevented me from taking part in exercise previously was just a lack of energy", she explains. "And what I've found is that the more exercise I do, has really increased my energy levels, and if I don't do it I can really tell. Even though, in my mind it sounded a little bit counter-productive, doing the exercise doesn't make me more tired, it gives me more energy".
There are lots of exercises and activities you can do to help you recover from illness or surgery. Take a look at some of the links below for some ideas to help you back into physical activity, or to take those first steps towards building your confidence and your energy levels. Whether you start at home, or prefer to be around like-minded people, there's something out there for you.
Explore more

Home & Solo Activities
Being more active around the home is a great way to fit more activity around your daily routine.